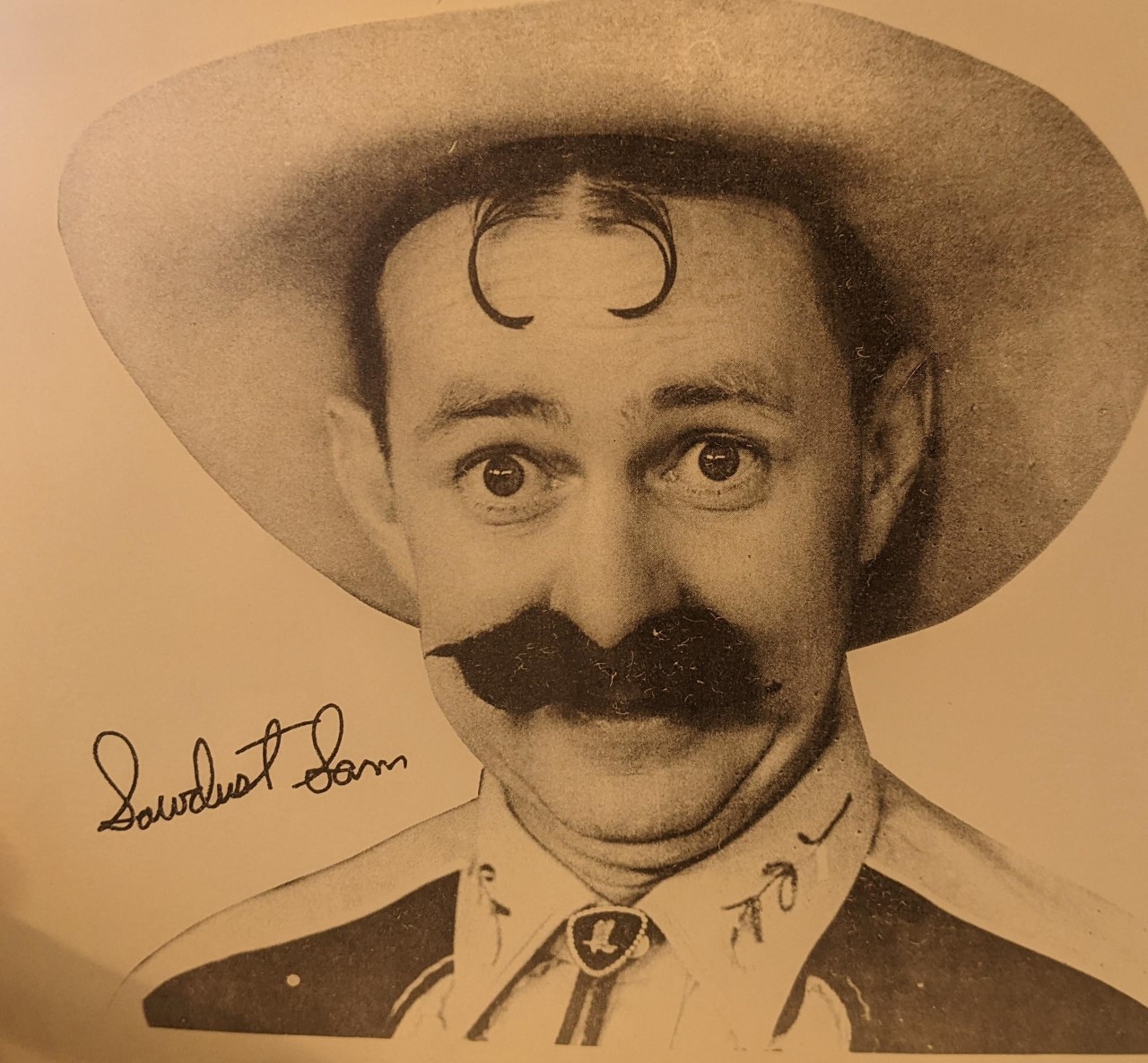 Howard "Skinny" Ennis
(aka: Sawdust Sam)
Howard "Skinny" Ennis joined his family in Heaven on July 8, 2022, after a wonderful life of 94 years. He was born in Miner's Mills, PA on March 30, 1928, to Howard Sr. and Edna Ennis. Howard attended Coughlin High School in Wilkes-Barre, PA, after which he joined the U.S. Army in 1946—being stationed in Japan during the WWII Occupation until 1948. He then attended Wilkes College, graduating in 1955. His years at Wilkes were incredibly formidable, participating in wrestling and being extremely active in Theater. Howard married his late wife, Nancy, in 1955. The two lived in Binghamton, NY while Howard portrayed his first TV personality, Dusty Dan, for a few years. He then developed the TV personality Sawdust Sam, working for ten years at WFIL TV with Sally Starr, Chief Halftown, and Happy the Clown. Howard also had his own TV show, Circle 29 Ranch, on the original Channel 29 WTAF when UHF TV began. Howard's career continued as a social worker/home visitor/truancy officer for Wilmington Public School and Christiana School District until he retired in 1990, after 30 years. He loved gardening, remembering the history of both Wilmington and Wyoming Valley, and loved telling jokes to whomever he met.
Howard is survived by his children, Claire Ennis (Wilmington, DE); Howard and Leslie Ennis (Hockessin, DE); Linda and Buf Rohrer (West Grove, PA); and Matt and Jenny Ennis (Wilmington, DE); grandchildren, Frank and Ashley Rohrer (Coatesville, PA), Haley Ennis and her fiancé, Patrick Stewart (Bel Air, MD); Devon Ennis and her fiancé Kyle Baldasano (Newark, DE); and Brett Ennis (Wilmington, DE); plus one great-grandson, Tyler Rohrer.
A public viewing will be held on July 13, 2022 at McCrery & Harra Funeral Home (3924 Concord Pike, Wilmington, DE 19803) from 5-7pm, with a service beginning at 6:30. A private burial will be held in Wyoming Valley. In remembrance of Howard, please contribute to Wilkes University Scholarship Fund.