A card signed by Yoko Ono is attached to flowers sent to St. Bartholomew's Church on Park Ave. in Manhattan, the site of Walter Cronkite's funeral, Thursday, July 23, 2009 in New York. Cronkite died last Friday at his Manhattan home at age 92. (AP Photo/Kathy Willens)[/caption]
Novelist Lynn Coady wrote, "Flowers are an easy, eloquent expression of love at a time when words can seem clumsy and inadequate." And for this reason, funeral homes and churches are often filled with flowers on the day of a funeral service.
The tradition of flowers at a funeral service stems from the days when people would gather in homes around a body that may have laid there for several days. And, in the days before embalming, that meant people were walking into a home that smelled like, well, a decaying body. To stave off the odor, the family and friends would surround the body with the sweet smell of roses, gardenias, lilies, lilacs, and other fragrant flowers. Over time this tradition morphed into a sign of sympathy. While flowers can be a wonderful sign of your sympathy and can be very meaningful to families who have lost a loved one, sending flowers aren't always the best option. So, what does this mean for you? Here are some questions to ask yourself as you learn the news of a loved one's death.
Does their religion deem flowers appropriate?
Christians: Most Christian faiths (Protestant & Catholic) allow/encourage flowers. However some churches only allow so many flowers in the sanctuary; call the church ahead of sending.
Jewish: Flowers are not appropriate. They do not have flowers in the sanctuary or at the grave.
Muslim: Flowers are not appropriate. A small, living plant may be sent to the family home.
Buddhist: Flowers are not appropriate. Flowers play a significant role in Hindu funerals but are used much differently from those in Western funerals and sending or bringing them would be seen as rude.
What does the obituary say?
In Lieu Of: Some people have requested that instead of flowers, people make a donation to the deceased's favorite organization or to research a particular disease/health risks.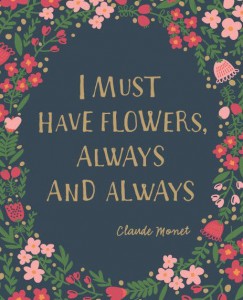 Most places will notify the family that a gift has been made in their loved ones name. So, don't worry about the family not knowing you were thinking of them.
If they request no flowers, please do not send them. Sounds easy enough but it still happens. If there is a point blank request, it is rude to ignore it.
If you really, really want to send flowers even if a "in lieu of" has been given, consider sending a smaller arrangement that says something like, "We sent a donation to the Humane Society and wanted you to have these beautiful flowers to remember your Mom."
If the obituary does not specify: In this case, you are more than welcome to send flowers! I even had one family request that flowers be sent because their mom just adored flowers.
Now that you've decided to send flowers, what's next?
$$: Flowers can be pretty pricey, so find a florist who fits your budget. Talk to them, ask questions—they are professionals at flowers, so they can help you decide size, color, and vase/stand.
What kind? The immediate family purchases the casket spray or urn wreath. The family also often purchases the arrangement at the head and/or foot of the casket. Unless the family has reached out to the community to help fund "family flowers" please do not purcha se these family flowers.
Where? This is really up to you. If you have a favorite florist, go for it! If you're totally lost on which florist, consider contacting the funeral home to see who the family is using. You can call that florist, and unless specified, the florist will often arrange flowers that are in the same theme/color as the family flowers.
Usually the florist calls the funeral home to find out what day, time, and where the flowers need to be delivered. When in doubt, call the church/gathering place or funeral home to ask questions about flowers. They can help guide your decisions to best fit the family in need. And always remember, flowers aren't all you can send! For other ideas, check out this blog.