White flowers, spaghetti in a disposable tin, and chocolate chip cookies…each of these come to mind when thinking about things people send as sympathy gifts. When trying to figure out how to help those whose husband, child, grandparent, or mom has died, it is our instinct to turn to beauty and baking, thus flowers and food seem to be the staple gift for grief. But sometimes it's nice to think outside the box—though, I would never say that casseroles and flowers are a bad idea!
Last October, my spouse and I each lost a grandfather. It was a strange and sad month to be grieving both men. But, one day soon after both deaths had been announced on Facebook, we received the most amazing sympathy gift, a Blue Apron Box. Blue Apron is a meal delivery service. They give you the exact ingredients and an easy to follow recipe. This was something we desperately needed. It was healthy and really tasty, and it meant we didn't have to go to the grocery store!!! That is a huge gift when you are grieving. A year later and we are still thankful for that thoughtful gift.
So, if you're wondering what you should give or send to a grieving family, don't be afraid to think outside the box! Here are some other ideas:
Re-Plantable Flowers By sending a flower like hydrangeas or tulips that have not been cut, a family can replant your gift and then have a beautiful memory year after year as the flowers bloom. Tree or Shrub and Memorial Stone A family I was serving received several flowers and as we were loading them up to take them to the reception, we noticed a stone with a Celtic blessing. We thought it was pretty but couldn't figure out what it was. In the hustle and bustle of three truckloads of flowers, the card was displaced from the stone. Turns out, someone bought and planted a tree in memory of the deceased. The stone was a keepsake to put at the foot of another tree, in a path, or in a garden. When we put two and two together, the family broke out in praise for such a thoughtful gift. A quick Google will give you several options, a tree in a foreign rainforest, a plant in California, a sapling in your loved one's favorite National Forest.
Photos A couple of months ago, a college friend died and the first thing I did when I found out was look through all of my pictures with her. And, it occurred to me that her mom probably doesn't have this picture of her daughter wearing chaps (backwards at that) riding a mechanical bull in the middle of West Texas. So, I printed it out and a few others. I have heard from other grieving parents that they truly cherish the collection of pictures that have been sent.
A Self-Care Gift When you're grieving, it's hard to spend any time on yourself, and yet, that is a vital part of processing loss. Consider a self-care gift, something that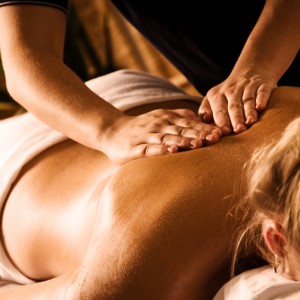 helps the mind, body, and soul, like a massage, pedicure, or manicure. Or even a month of yoga classes would be great! But self-care isn't just pampering, it can be tickets to the movies or tickets to a game. Or even an Amazon gift card to purchase or rent several movies! Self-care gifts can be anything that help bring relief to the constant worry that comes in grief.
House Care
Some people know each other well enough to say, "I'm coming over to clean your kitchen, walk the dog, wash the car, and do a load or two of dirty towels, bedding, or even cloths." But for others, this could be awkward, so how about a gift certificate to a cleaning service? For some people having things clean helps let them get to the hard part of dealing loss, and if the dishes are clean, that leaves extra time to talk to lawyers, close bank accounts, etc.
Lawn Care Service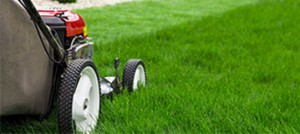 Similar to house care, yards are a big energy zapper when trying to grieve and get things squared away after a death. If it's warmer weather, mowing yards, pulling weeds, filling in mulch are things you can do or a lawn care service provider can do! If it's deep winter, offering to clear the snow is a huge help! It might seem simple, but when you're sad, your energy takes a while to replenish and slaving over a long driveway is daunting. Think about ways that you can help your friend through brightening their yard or making it easier to use.
For Children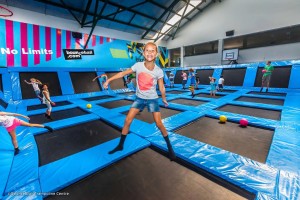 Children often get left out of the grief process because it seems too sad to even think about or it is too daunting to figure out how to help them, but they need friends to help them too! They might not appreciate groceries or the lawn being mowed, but they would appreciate care, love, and attention. It could be something as simple as a box of their favorite Pop-Tarts, a new video game, or you could get a gift certificate to the local trampoline gym. Help them find ways to make new memories that are not filled with confusion and the feeling of being left out. Don't let the specific grief of children be overwhelming for you, instead, think about what they like and take the time to make it a special gift just for them.
Need more ideas? Etsy has several unique gifts for many types of situations that can be personalized.